Flat design on vector illustrations automatically softens reality, so there is more room for creativity and imagination. The illustrations are thus more original, interesting, unusual and attractive. 
The limited color palette simplifies the illustration and design a bit more. Since there is not too much going on, the illustration is clearer and the message more direct. Of course, it's all a matter of taste.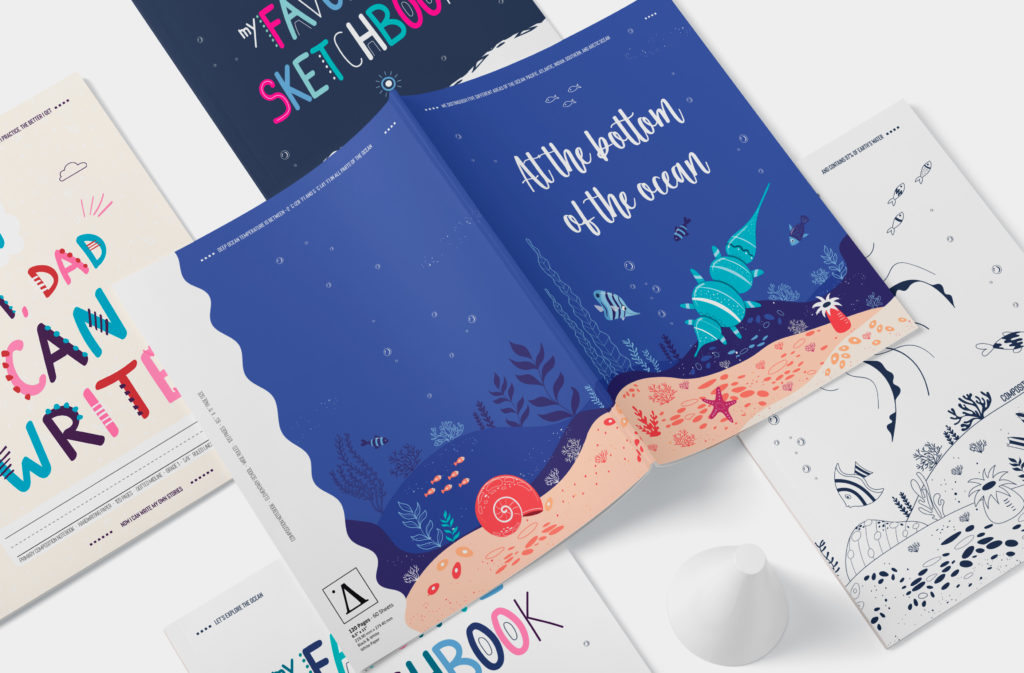 Discover Creative Notebooks for Kids
Welcome to our world of imagination and learning!
We're thrilled to introduce our vibrant and fun compositional notebooks designed especially for kids. These notebooks aren't just for jotting down notes; they're a canvas for creativity, a place where young minds can flourish. Dive into a world of colorful pages, exciting themes, and endless possibilities.
Explore our range of notebooks on Amazon today and inspire your child's creativity!
Vector illustrations have a unique advantage
::: Quality is guaranteed :::