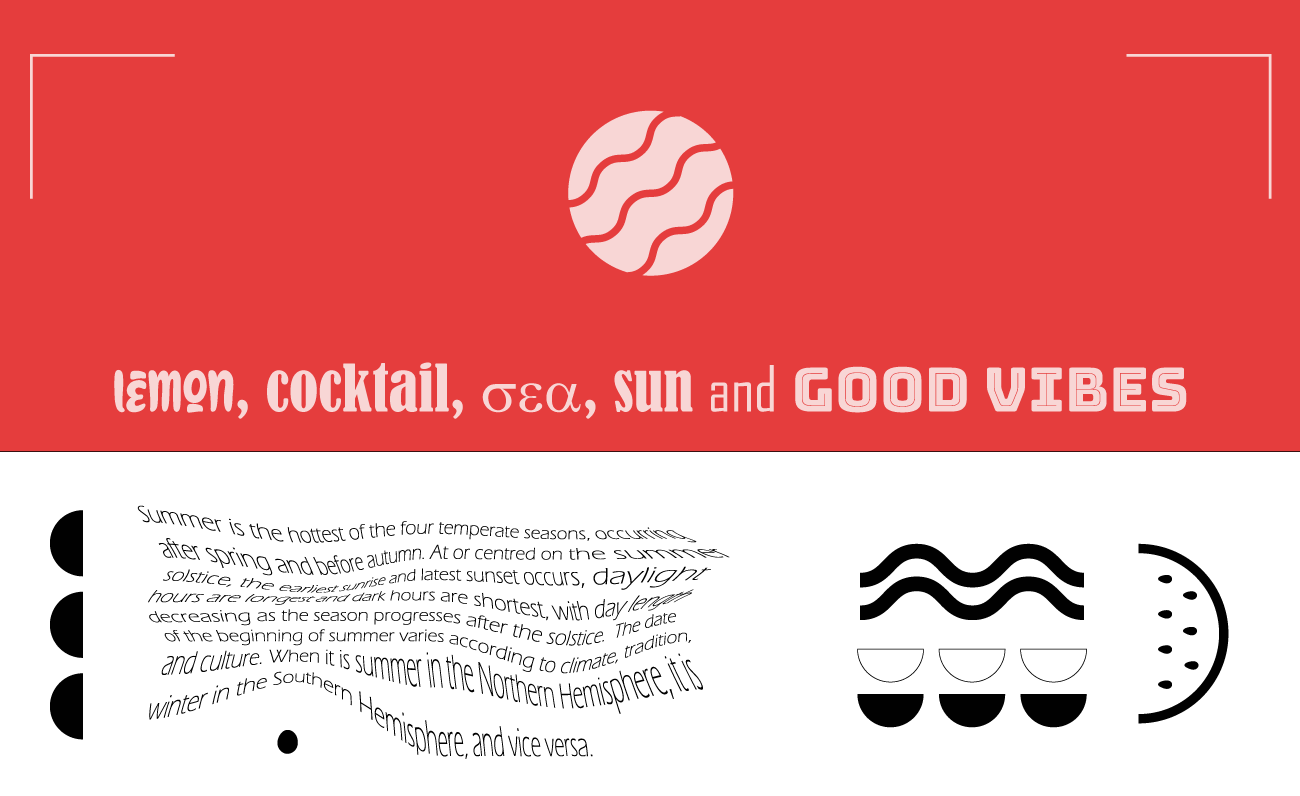 It's hard to read, but it looks great
Playing with typography can be fun and is very popular at the time of writing. You can't even imagine what all can be achieved just by using letters and words that are meaningfully incorporated into the design. We have to admit that a good design that contains only typography can surpass even such a good illustration. It's just a matter of how well we know the composition and use of words, letters and fonts.
Sometimes we can afford to distort words to such an extent that we can no longer read them. If the text is not important it can be part of the design. And then what is the point of the text. And I say: It's hard to read, but it looks great.
If we can't read the text we just admire the whole masterpiece of the design. After all, the goal of the design is to be pleasing to the eye.
At this point, I would like to share with you how to distort the text in Adobe Illustrator to achieve the effect shown in the image below.
Well, it's really hard to read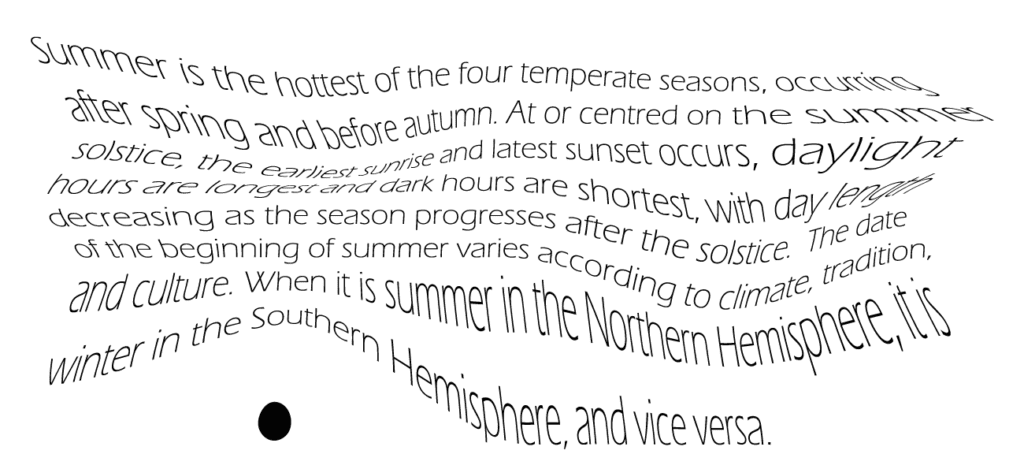 1. Using the Rectangle Tool, draw a rectangle of any size
2. Copy the text you want to distort to the clipboard
3. Select Area Type Tool from the Toolbar
4. With the Area Type Tool selected, click on the rectangle and copy the text into it
5. Click on the text to be highlighted and select Make with Mash in the top taskbar under the Area Type section …
6. A dialog box will open where you specify the number of rows and columns for Mesh. Set the desired values and click the OK button
7. Now with the highlighted text select the Mesh Tool  from the Toolbar and click on the points in the Mesh text and drag them in the desired direction
Enjoy and create something new.